TEACH, ADVOCATE, SAVE LIVES!
ATWINDS FOUNDATION, INC. is a woman owned non-profit 501(c) 3 organization. We pride ourselves in providing customers with high-quality service. Providing good service means taking the time to listen. We will work with you every step of the way to make sure you receive the services you need. Our business is client-oriented, and we maintain strict confidentiality. We look forward to working with you.
Black Women for Positive Change National Week of Non-Violence Summit, August 16-23, 2014. Attend the free Summit on August 23rd at Metropolitan AME Church at 1518 M. Street, NW Washington, DC from 9AM TO 5PM.
PURCHASE TODAY "THE WALKING WALL: 73 CENTS TO THE WALKING GALLERY BY REGINA HOLLIDAY:
REGINA HOLLIDAY'S ADOVACY MEDICAL BLOG!
Join Judge Glenda Hatchett's Parent Power Now Community "One Million Children Posting Their Dreams!
DeAnna Swann-Mayo, 17-year old Founder & CEO of My Sweet Tooth, LLC (Diabetic Cookies and More)
Search Eunita Winkey on SpeakerLink (Speakers Lending Their Stories for Improved Healthcare)
ATWINDS was invited to a live conference call with

President Barack Obama

and

David Plouffe

, Thursday, May 28, 2009 @ 12:45 p.m. Eastern Time.

Audio Letter To President Obama
President Obama's First 100 Days - ATWINDS Received A Letter From The White House From President Obama's Administration
CNN Political Ticker News - Congresswoman Dona Edwards Health Care Town Hall Meeting in Oxon Hill, Maryland, August 6, 2009
CSPAN - Eunita Harper Winkey speak at Health Care Reform Town Hall
President Obama's Health Care Reform:

Teacher Eunita Winkey is Founder/CEO of ATWINDS and she

was inspired by her students to raise awareness about medical record errors.

She is a victim and survivor of medical record errors.

Do you know what's in your Medical Records?
ATWINDS Organizing for America Health Care Stories in Pomfret, Maryland
Minority Quality Forum Open Letter to President Barack Obama
ATWINDS Featured in Health & Lifestyles Black Women 50+ Nov/Dec 2007 Magazine
Pinesol honored ATWINDS in recognition of commitment which inspires women making a powerful difference in the community. The nominee award was presented to Founder/CEO Eunita Harper Winkey of ATWINDS from ABC Radio Networks.
ATWINDS WAS NOMINATED BY THE MARYLAND CHAMBER OF COMMERCE AND BALTIMORE BUSINESS JOURNAL FOR 2007 BUSINESS PHILANTHROPY AWARD
MEDICAL RECORD AWARENESS SAVES LIVES
Electronic Medical Record Awareness
National Minority Quality Forum - Open Letter to President Barack Obama Regarding the Impact of Health-System Reform on Emerging Populations
Healthcare Steps To Save Your Life
My Personal Health Record (myPHR)
ELECTRONIC MEDICAL RECORD AWARENESS (President Obama's 2014 Health Care Mandate)

Approximately 237,000 people died each year from medical errors.
Is Your Credit Record More Important Than Your Medical Record?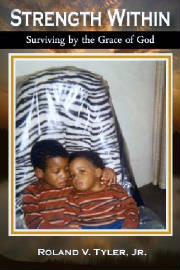 ACTIVELY CARING FOR PEOPLE BULLYING PROGRAM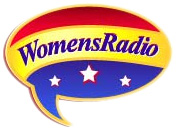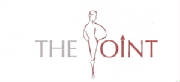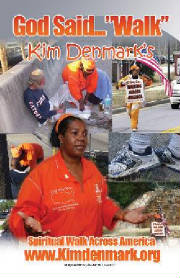 Eunita Winkey met Kim Denmark on March 18, 2009 at the Longworth House Building in Washington, DC . They both were there meeting with their State Congress Representative on critical issues in America. ATWINDS and Walk Across America have similar visions on helping citizens with affordable housing, poverty, health care, and education. They are both professional educators on a mission to raise awareness, educate, empower and help citizens to become productive citizens of society.
VERIZON SUPPORTS ATWINDS - CLICK HERE TO HELP OUR FUNDRAISER